This Saturday, let me introduce you to
WEEZER!
It's an American band from Los Angeles, California (USA). They released their first album "the blue album"
in 1994. Their music has been described as " power pop", "modern "or "alternative" and "indie" rock.
For their most recent single "pork and beans" on the "red album"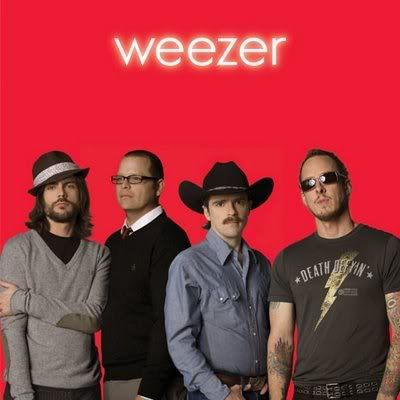 ( released in june 2008), they invited some famous "youtube"faces!! have a look at the video
here

visit their official website
here
, their
"myspace page"
, their "
imeem page"
(you can listen to more songs or watch videos), and their page on
"youtube"
(for more videos)
listen to some of their songs here....